Fashion Week in the Queen City
I had never been to a Fashion Week before so I decided to try out Charlotte's!
There were so many different aspects of Charlotte Fashion Week that I could do a post a day about it! Instead, to make things easier, I've decided to showcase some of my favorite looks from a few of the designers.
Aubrey Busek
Her designs gave me a whimsical, nautical feel; very light and pretty. A bit of a spin to Southern style. To see more from this SCAD graduate, visit her website!
Sterling Kay
Would you believe this guy is only 17!? His pieces were so simple yet timeless and chic. Every piece just screamed sexy to me! lol. But in such a subtle way without baring it all. Check him out on Instagram!
Teresa Jennette
O M G!!! I wanted like EVERY outfit in this line! It just speaks to my inner "fancy business lady" persona. lol. Classy & sexy at the same time! Yassss! And the hues: so rich and tasteful. She definitely got the memo that wine tones are in this season. I don't know about you, but I will definitely be checking out more of Teresa Jennette!
Caitlin Meyers
Now Caitlin channeled my "modest girly girl" side. lol. I loved every single piece & how cohesive her line was. Plus pastels are always a good color choice. I envision wearing these outfits on the days I need to dress professional but want to be casual after work and don't have the time to go home and change.
Minh Le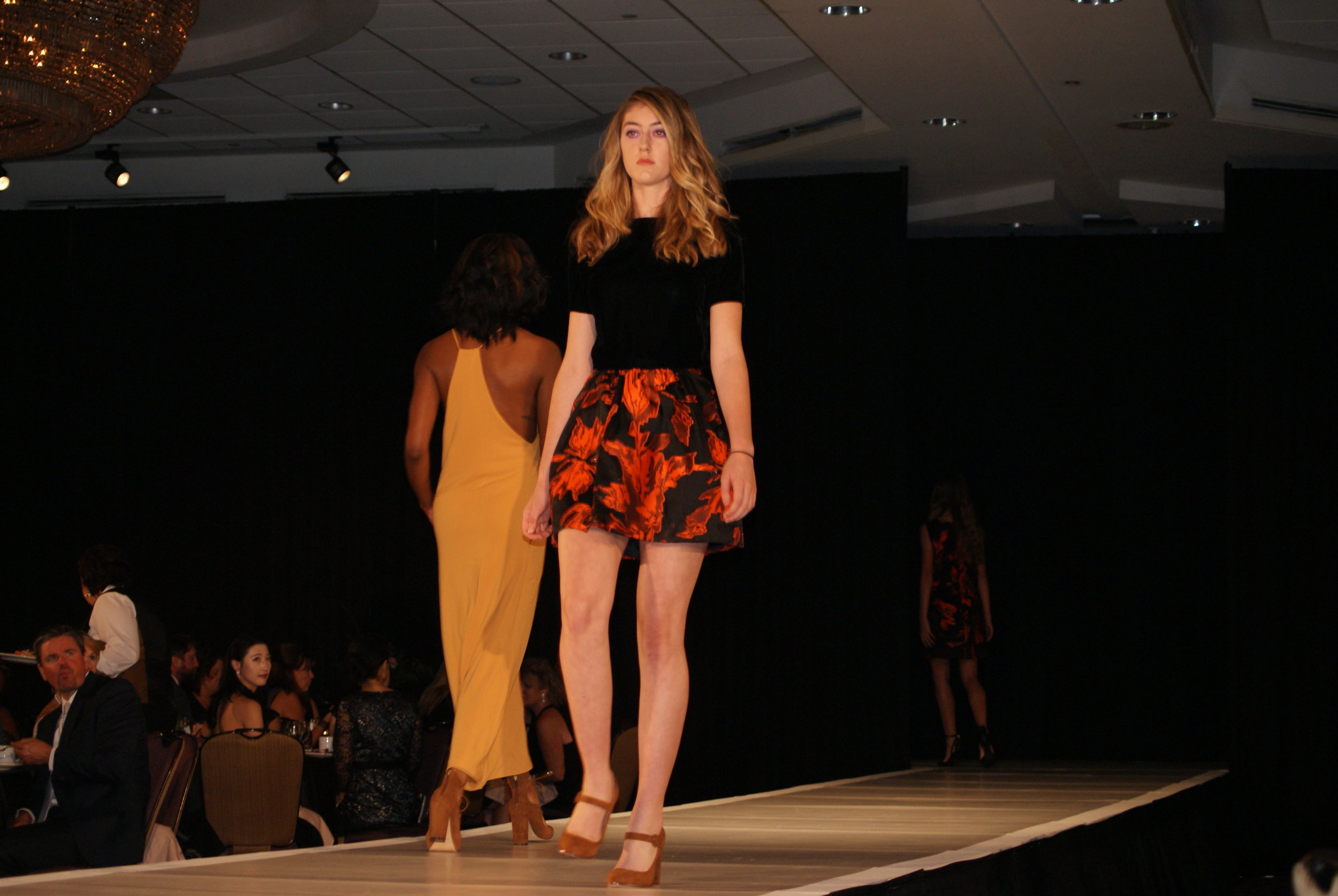 If anything, I'd say Minh Le's clothing is timeless. These pieces are classic and will never go out of style. She made orange, yellow, and black so powerful to me. Great choices of color for the fall. Love it!
So there you have it: my recap of Charlotte Fashion Week! I know we all want to get to New York Fashion Week, but I encourage you to check out your local fashion shows and support local designers. Everybody starts somewhere! I hope you enjoyed these designers as much as I did. Let me know what you think!